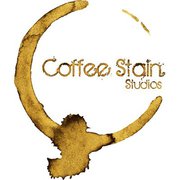 Coffee Stain Studios is a small game development studio based in Skövde, Sweden that was founded in 2010. The team, managed by Anton Westbergh, currently consists of ten developers and a webmaster.
I Love Strawberries
Edit
I Love Strawberries is a puzzle platform game for the iPhone where your goal is to eat all those giant strawberries!
Sanctum is a first-person tower defense game set in a beautiful science fiction world. You take the role of Skye, an elite soldier sent out to protect her hometown, Elysion One, from hordes of mysterious alien creatures.
Sanctum started as a modification for Unreal Tournament 3 and participated in Epic's Intel Make Something Unreal Contest in 2009.
It has sold more than 180,000 units by now.
Goat Simulator
Edit
Goat Simulator is a third-person perspective action video game developed and published by Coffee Stain Studios. It was released for Microsoft Windows via Steam on 1 April 2014, and ports for Mac OS X and Linux were released on 27 June 2014.