Sanctum is a first-person shooter tower defense developed by Coffee Stain Studios. You take the role of a Core Guardian, an elite soldier whose duty is to protect the city of Elysion One from hordes of mysterious alien creatures.
To succeed you have to construct and upgrade defensive structures. What makes Sanctum unique from other tower defenses is that when the havoc starts, you jump right into the action with your own weapons and play a key role in the defense. Sanctum has taken the best features from first-person shooters and tower defense games to create something totally unique.
Names and places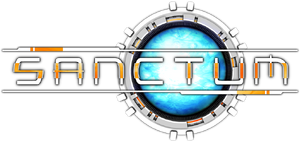 Recent activity
Poll
What would you like to see most in the Sanctum 2 Season Pass?