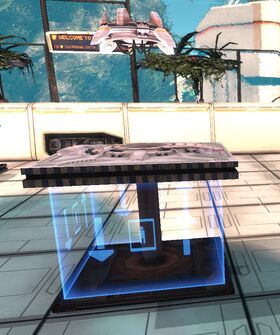 A perfect mix between an elevator and a teleporter, the Televator allows the player to get on top of their towers. The Televator lowers when a player is near its base, and then rises when the player is standing on it or moves away. In addition, the player can, at any time, teleport to a Televator by clicking on it in the TAB menu.
The Televator is one of the few types of towers that can be shot through.
Attributes
Edit
Strategic Use
Edit
Can be placed at the front and back of the maze to speed up moving around
Placing at vantage points/high ground to shoot enemies as they move through the maze
Can be placed in the middle of long walls to make the player able to take shortcuts
Best placed next to a Gatling tower since it can shoot through the Televator.
Can be placed behind a Holo tower for quick use of their damage enhancements.