Shortly before the announcement of the Old City Update, Coffee Stain Studios released a first teaser page, depicting a city in a rainy night with some mummed people gathering around an improvised fire on which they were roasting an undefined piece of flesh. The image stated "The alien invasion brought one good thing: dinner", making it very likely that the piece of flesh was from one of the invading aliens.

Some time after the release of the Old City Update did the developers confirm this to be an ongoing web comic that should contribute a bit to the background story of Sanctum and may contain some hints on future updates.[1]
The comic was drawn by Emmy Wahlbäck, concept artist at Coffee Stain Studios.
The Old City
Edit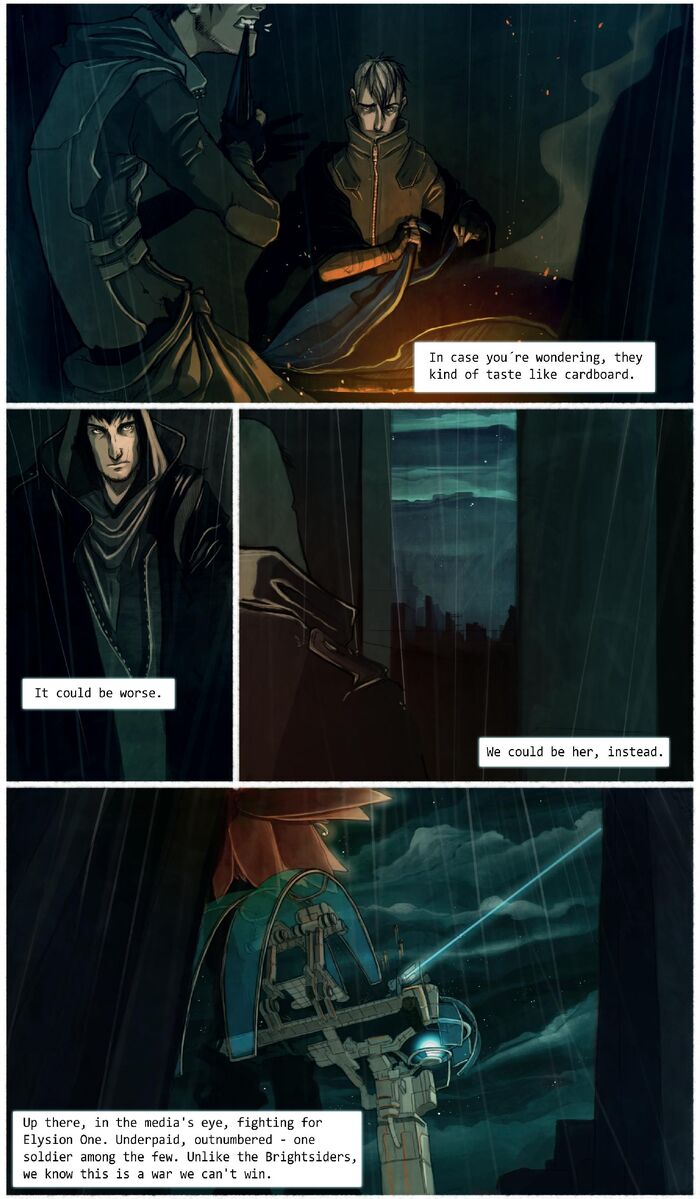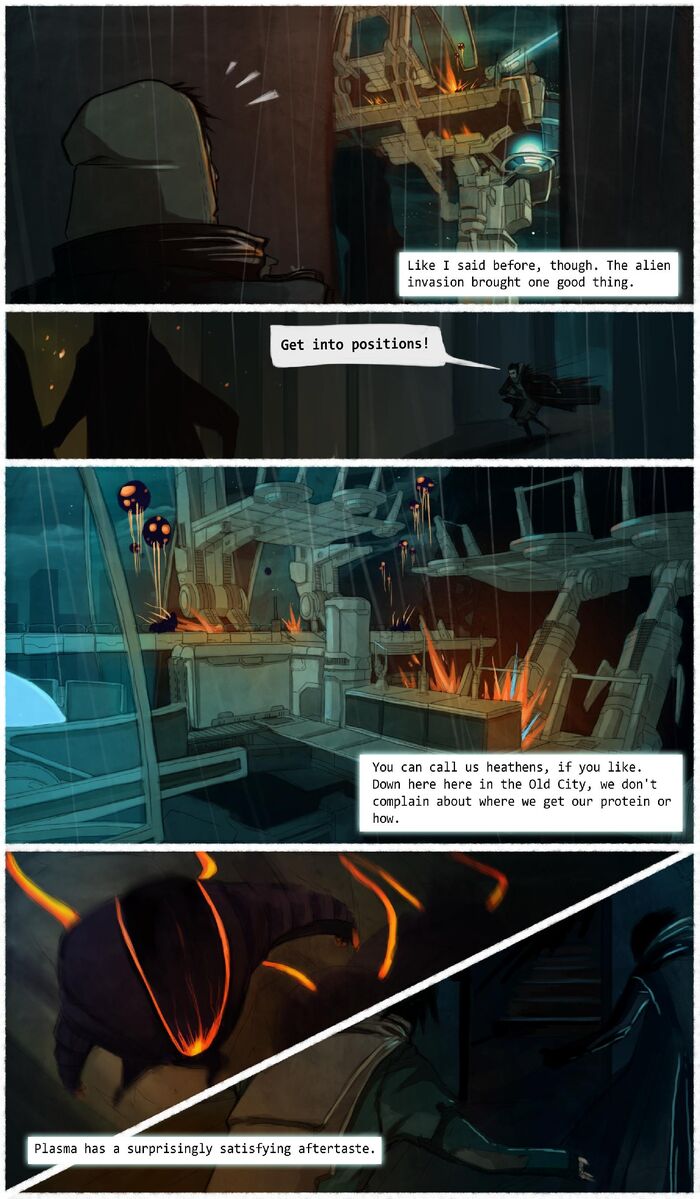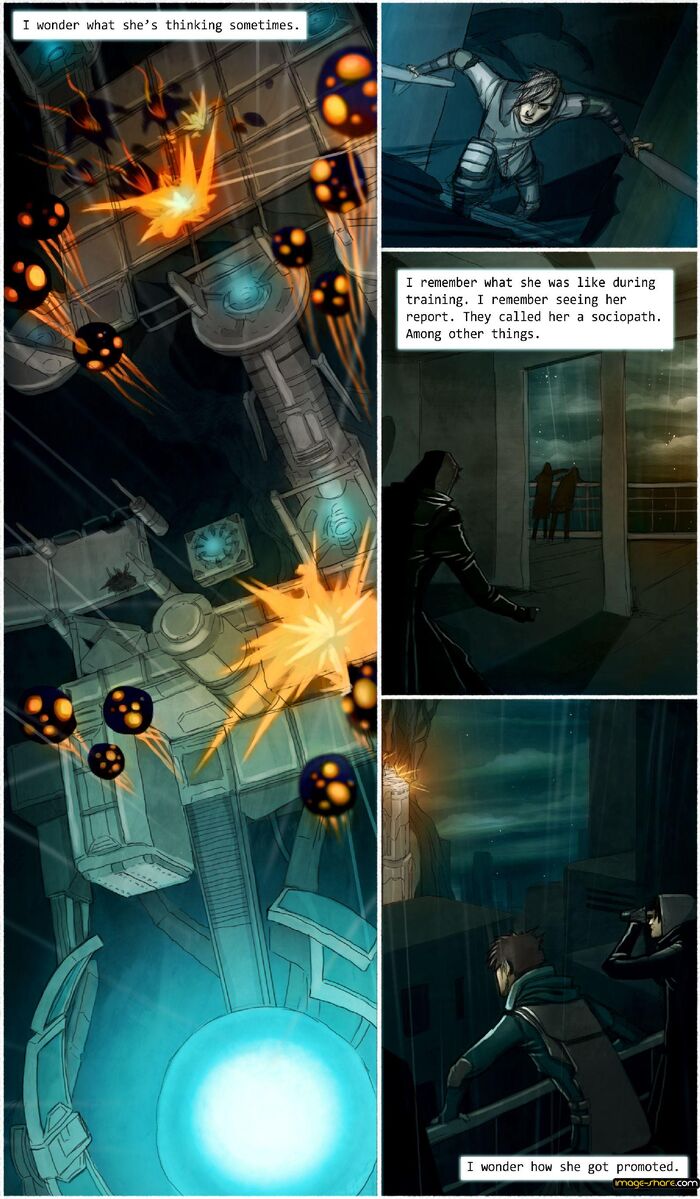 References
Edit